What questions should homeowners ask during a professional termite inspection/treatment?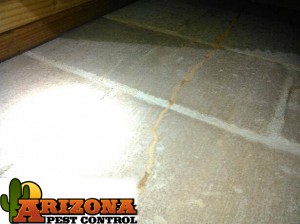 What type of treatment is recommended?
What chemicals are used? (Generic or Brand Name?)
How long will the treatment take?
How much will it cost?
How long will it take to get rid of the termites?
What type of contract or guarantee is offered?
Are they a member of the National Pest Management Association?
What kind of reputation do they have in your community?
Are they rated on your local BBB website?