Residential Pest Control in Tucson, Arizona
As the number of homeowners continues to increase in Tucson each year, attractive Tucson and Southern Arizona locations not only draw more homeowners to Pima County, but also some uninvited guests, as well. Arizona Pest Control Company tackles all of your household pest threats and concerns as your COMPLETE desert pest management specialists.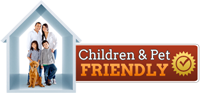 Arizona Pest Control: In it and Winning it for Nearly 80 Years.
Family-owned and operated, AZ Pest Control Company has been in it and winning it on the household pest scene for almost 80 years. Founded in 1947, Arizona Pest Control has grown up with Southern Arizona, focusing solely on Tucson and surrounding areas.
Highly Trained and Certified Technicians
Today, we strive to uphold the high standards set by our founders. Our second-generation pest technicians are highly trained, Arizona state certified, bonded and fully insured to keep your home and property pest-free throughout the year.
Pest Barriers to Protect Your Home
Even though Tucson is categorized as a desert climate, due to its high water evaporation rates, this sunlit sweet spot not only plays host to summers and winters, it also dabbles in Spring, Fall and the Monsoon. AZ Pest Control is ahead of the game with seasonal pests that want to move into your home or just be near you with the latest advances in environmentally responsible household treatments and methods that create pest barriers around your property, keeping pests out all year round.
Skilled and experienced, Arizona Pest Control specialists will address all pest control concerns you have, whether you are building a house, moving into an existing space or you detect household pest concerns in an older home, AZ Pest Control suggests scheduling regular service to keep your home's pest barrier intact.
The standard services we offer include:
With flexible schedule times customized for your needs, contact us to set up weekly, bi-weekly monthly, bi-monthly and seasonal visits. Contact Arizona Pest Control at (520)886-7378